Click below to visit the beta web map
The Normandy Campaign.
On June 6th, 1944, an Allied army over 150,000 strong landed in Normandy and took part in what became the largest sea, air, and land operation in history. The American 1st Army landed on the western beaches of Utah and Omaha while the British and Canadians in 2nd (British) Army landed on Gold, Juno, and Sword in the eastern portion of the landing area. At both ends of the beach landings American, British, and Canadian paratroopers landed in the hours prior to the first waves coming ashore.
Although the Axis forces knew the invasion was imminent, the German high command did not know where the Allied forces were going to land. The defenders were taken by complete surprise. This was great news for the Supreme Headquarters of the Allied Expeditionary Force as they had projected up to and in excess of 40 percent causalities in taking and securing the beachhead. By the end of the day, the allied forces would sustain less than 10 percent, translating to approximately 13,000 killed, wounded, and missing. This was but the first day of the Normandy Campaign.
The next few weeks would see the beachhead expand slowly as the Allied armies inched their way forward. Although the German army was in its fourth year of the war, it was still able to assemble in Normandy some of the best-equipped divisions in the German order of battle. Fierce combat would take place for the better part of the summer of 1944 and it was only in the later part of August that the Allies were able to finally break the defenses and move on to the Seine River..
Project'44 - The Road to Liberation is an online web map (Beta) that will let you explore the Normandy campaign like never before. Digitally preserved maps, aerial imagery and war diaries have been used in mapping out the Allied advance from Normandy to beyond the Rhine.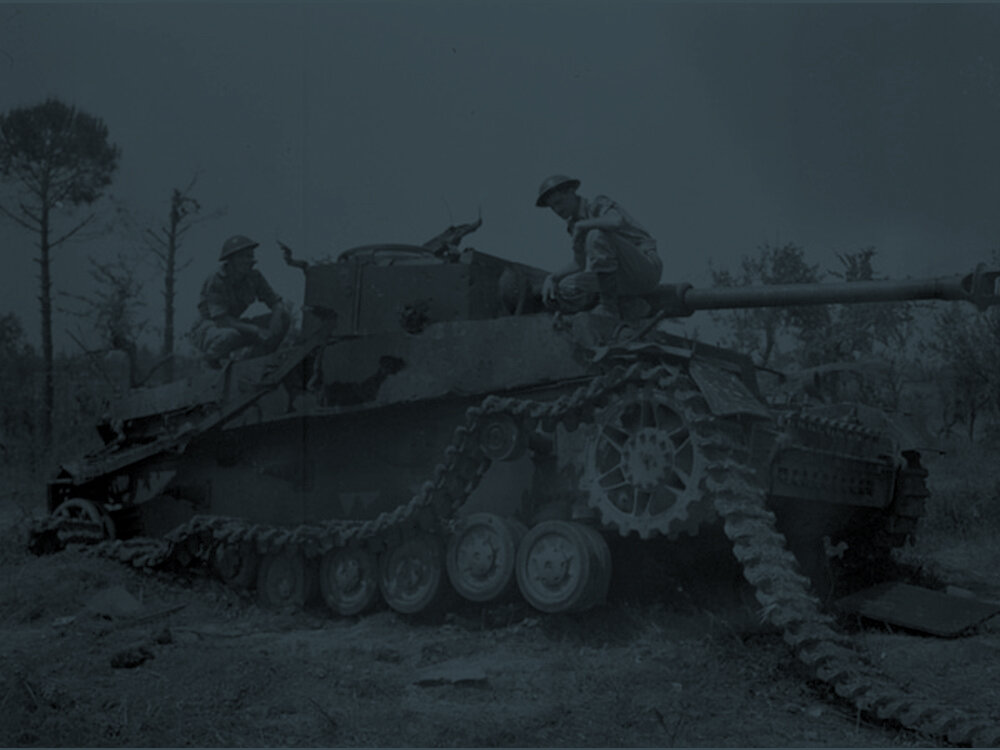 Over the past 2 years the Canadian Research and Mapping Association has been digitally preserving maps from Regimental museums and archives.
Aerial imagery of the Normandy front taken in 1946 is being supplied by IGN - Institute National de L'information Geogaphique et Forestiere.
Partnering with Library and Archives Canada all First Canadian Army (FCA) war diaries 1939-1945 are being digitized, and will be available on the web map.
Project '44 is funded in part by Veterans Affairs Canada. Together we thrive in the preservation and commemoration of Canadian Military History.